While we can't share everything we do with our customers, or the impact of our work, we can share the recognition we've achieved from our friends in the event sector at award ceremonies.
Of course, we can only win awards by working with great clients. So let's raise a glass to ours for enabling us to win awards like these:
Event Tech Awards 2018: Winner of Best Event Management Platform & Best Sales Technology
Engage was crowned the winner of the Best Event Management Platform and Best Sales Technology categories at the 2018 Event Tech Awards. The awards ceremony recognises the achievements of companies delivering digital and technological solutions to the global events industry. The category was judged by several thought leaders within the events sector. Our awards submission was based on a case study of our work with UCAS, Messe Frankfurt & the RHS during 2018.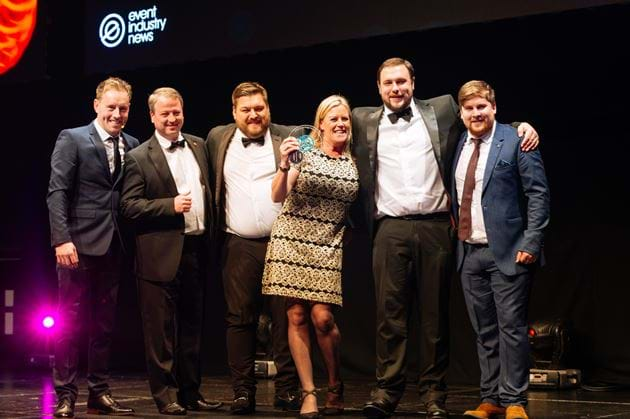 Event Tech Awards 2017: Winner of Best Event Management Platform
Engage was crowned the winner of the Best Event Management Platform category at the Event Tech Awards 2017. Our awards submission was based on case studies of our work with Messe Frankfurt, Farnborough Airshow and the RHS during 2017.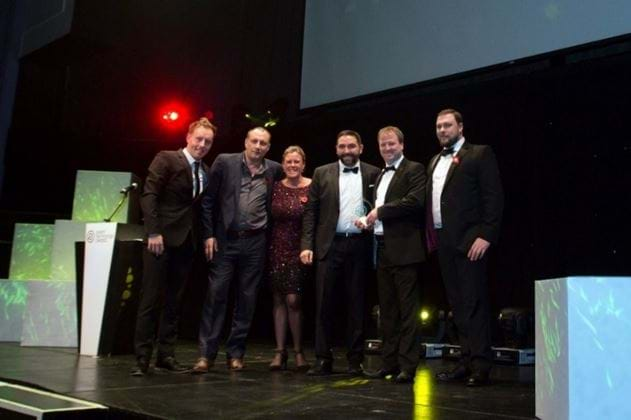 Event Tech Awards 2014: Winner of Best Technology Partnership
D2i was awarded "Best Technology Partnership" at the Event Technology Awards in 2014. D2i won this accolade further to our hard-work with the Farnborough International Airshow. Within the partnership, there were several integrations (API) with third-party systems that were either owned by Farnborough of one of the myriads of contractors servicing the event sponsors, exhibitors and the aircraft display teams too.
Two of the largest API's reviewed as part of our award submission were:
RME: A key electrical contractor for Farnborough who's own booking system was linked with D2i's online exhibitor portal to empower stakeholders to process complex electrical bookings for the air show.
Exchequer (Iris): Farnborough's internal accountancy system was integrated with D2i's event management software. This allowed every financial transaction captured during the air show for every product group/type to flow directly into the accountancy software even if there was no financial value associated with the transaction (a £0 transaction).
ents. So we thank all of ours for encouraging us to do stuff like this:
Help us win more awards
We love creating event tech for challenging events. Think you have the perfect project? Then get in touch
We were using the most sophisticated software when we started Intelligent Exhibitions and, switching over to Engage 13 years later, we still are.
I have been using D2i systems for 6 years now and in that time the team have continued to work alongside us, making improvements and tailoring the system to suit our needs.
We have used D2i for our training events for a number of years now, and we are delighted with the professional service and equipment they provide us with.